Timo Kollmann, Managing Director of Hugo Beckexplains the critical role packaging machines play in helping companies develop and scale solutions to meet emerging sustainability and circularity goals.
A shift in the mindset of brands and consumers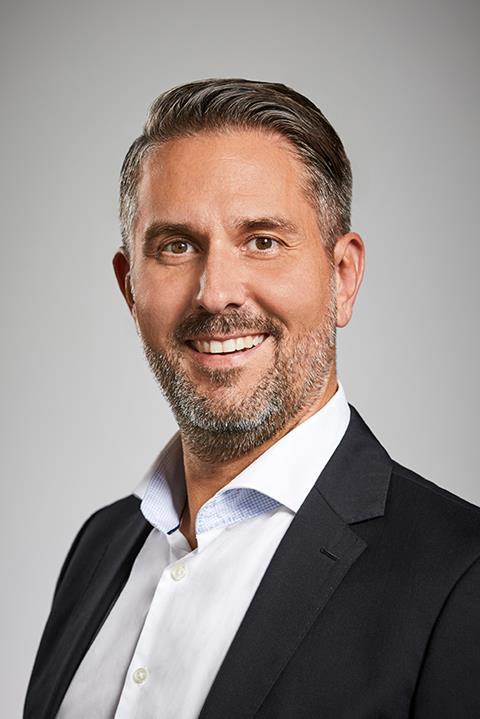 In the past, brands and consumers have chosen packaging materials based on four well-established factors: visual appearance, protective qualities, manufacturing costs and ease of production. However, in recent years, with consumers becoming increasingly aware of the environmental impact of packaging – coupled with new regulations and legislation – a fifth factor has come to the fore: sustainability.
The growing importance of sustainability – particularly regulatory pressure and public concern over single-use plastic packaging waste – is combining with other powerful trends to drive major changes in consumer packaging. Regulators and fast moving consumer goods (FMCG) companies are proactively making bold commitments, both to improve packaging sustainability and to fundamentally rethink packaging systems.
In light of this shift in mindset, many companies have re-evaluated their product packaging processes looking for ways to minimize material consumption, invest in energy-saving technologies, adapt packaging sizes and look for materials from renewable sources. Specialist machine suppliers play a major role in meeting these requirements.
Flexibility: a matter of choosing the right material
While the themes of packaging sustainability, recyclability and circular economy are not new, the urgency and awareness in the industry has grown significantly. With the use of plastics in general coming under intense media scrutiny, many manufacturers are looking for alternative packaging solutions.
It is important to note, however, that every company's long-term goal should include pursuing a truly holistic sustainability strategy. Switching from recyclable film packaging to paper packaging – or even eliminating packaging altogether – should only be undertaken when the sustainability benefits have been well thought out.
It is therefore crucial to partner with a packaging machinery supplier that helps choose the best material based on sustainability goals and company product requirements. Machines capable of processing recyclable plastic films based on mono-materials or recycled content, up to paper-based packaging, are becoming more and more important for brands.
Hybrid machines are the ideal solution to enable economical and flexible use of paper in addition to film packaging. Overall, these solutions provide optimal functionality to customers and help future-proof their investment.
Suitable for heat-seal and cold-seal paper-based packaging materials, hybrid machines such as Hugo Beck's fully automatic horizontal Flowpack X machines enable optimal processing of various coated papers including kraft, offset and parchment, as well as other papers with PE, PLA, or dispersion coatings. They can also handle a range of film types with different thicknesses.
Additionally, with continuous cross-sealing, hybrid machines can deliver long downtime and high sealing pressure even when working with complex coated papers. With such machines in high demand, it demonstrates that off-the-shelf solutions are often not enough for the rapidly changing industrial sector, as it becomes increasingly sustainability-minded.
Processing speed, automation and tracking options should also be considered when evaluating the suitability of a packaging system. Developing a tailored approach is often the best option.
Processing of all types of materials compatible with high-speed machines
Alongside paper, film bags also continue to play a crucial role in packaging across many industries. Plastic packaging is rapidly moving towards a higher percentage of recycled material. With new types of paper and film entering the market, it is essential that machine suppliers stay one step ahead and offer solutions that can handle a wide range of material types with ease.
One solution is to use continuous fill and seal (FFS) machines, which are designed to use as little packaging material as possible. Individually configured and able to process all types of film regardless of manufacturer, Hugo Beck's servo X e-com FFS machines have quickly become popular with customers in a variety of industries, delivering a 15% reduction in material consumption thanks to to extremely leak-proof packaging technology.
In addition, the gap between products can be minimized by continuous FFS machines thanks to the very precise synchronization of the cross sealing unit with each product. This can help deliver the extremely tight-fitting, precise, and film-saving packaging with an excellent finish that businesses demand.
It should also be noted that these continuous FFS machines offer high volume production with virtually no waste during the packaging process. In the case of shrink wrapping, less film is then shrunk, which further improves the wrapping result and reduces energy consumption.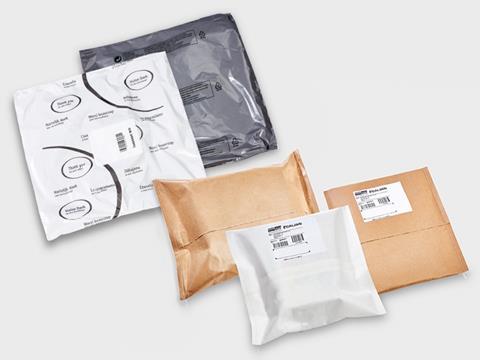 Minimize material consumption through a tailor-made approach
Minimizing the use of resources and waste is a key obligation in all sectors, but for the packaging industry it is imperative. According to a report by Eurostatin 2019, the packaging waste generated was estimated at 178.1 kg per capita in the EU.
One solution to this problem is to use precise, tailored packaging. Intelligent machines, capable of automatically adapting to the dimensions of each product, save a significant amount of material in both film and paper.
Machines such as the Servo X e-com fit, specially designed in response to the surge in demand for personalized film bags in e-commerce packaging, aim to wrap products with the lowest amount of film needed. This allows manufacturers to manage direct shipment of individual goods, package groups of products, or meet the complex requirements of packaging returned goods.
For optimum resource efficiency, the use of thinner and lighter packaging and shrink films, such as those available from a thickness of 7μm, results in significant material savings of approximately 60% per packaging compared to conventional films. These new films require machines designed for their specific use, otherwise the quality and speed of packaging can suffer.
Tick ​​boxes with automated packaging machines
As manufacturers continue to choose to introduce more sustainably packaged products, their choice of machinery must be sufficient.
Flexibility is no longer a luxury but a necessity in the packaging industry, and so machines must be able to handle a variety of materials, reduce waste and energy, while maintaining functionality and high efficiency. Choosing automated machine equipment that can be easily changed allows manufacturers to more freely switch between packaging options, while continuing to meet ever-changing industry regulations and consumer trends.